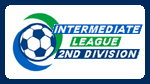 Northern Ireland Second Division

The Irish Football League (IFL), or Irish League, is the national football league in Northern Ireland. It should not be confused with the Football League of Ireland, which is the league for the Republic of Ireland. The Irish League is the second oldest national league in the world, being formed a week earlier than the Scottish Football League. Only the Football League in England is older.
The IFL was originally formed as the football league for all of Ireland in 1890 (although most of its member clubs were in fact based in the north), but became the league for Northern Ireland in 1922 after partition, with a separate league and association (the Football Association of Ireland) being formed for the Irish Free State in the south and west.
The IFL's records from its days in operation as the league for all of Ireland still stand as the records for Northern Ireland (as is the case for the Northern Ireland national football team).
The IFL is split into three divisions, the Premier, First and Second, with promotion and relegation between them at the end of each season. This is a change from the way in which it used to operate until recently, as a single division entity.
Annagh United
Ballinamallard Utd
Ballyclare Comrades
Ballymoney United
Brantwood
Chimney Corner
Dergview
Glebe Rangers
Lurgan Celtic
Moyola Park
Oxford United Stars
PSNI
Queens University
Wakehurst
Please note: Information on some of the clubs is very hard to come by and may be out of date, so any additions/corrections/updates are very welcome.