Rhyl FC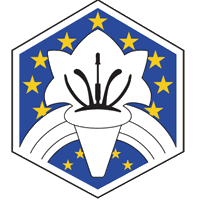 Founded 1883
Ground: Belle Vue
Capacity: 3800 (1720 seated)
Nickname: The Lilywhites
Admission: £6 adult, £4 OAP, £2 juniors


Rhyl is a seaside town located on the Irish Sea, in the administrative county of Denbighshire and the traditional county of Flintshire, North Wales, United Kingdom, at the mouth of the River Clwyd (Welsh: Yr Afon Clwyd). Once an elegant Victorian resort, there was a large influx of people from Liverpool and Manchester after World War II. This had a huge impact on the town and surrounding area, affecting local culture and diminishing the prevalence of the Welsh Language.
Rhyl railway station has through trains to and from London, Crewe, Cardiff and Manchester.
It was in Rhyl that the infamous egg-throwing attack on John Prescott occurred, during campaigning for the 2001 General Election.
Rhyl's most famous monument was the original Pavilion, an elegant ornate building with five domes, which was demolished in the 1970s. Rhyl's current top attractions on the West Parade are the 80-metre-high Sky Tower, which opened in 1993; Rhyl Children's Village theme park; and the fairground. There was once a laser quest and bowling establishment, but this has since burnt down.
On the East Parade, can be found the SeaQuarium and the popular Rhyl Suncentre – an indoor leisure swimming pool featuring an indoor monorail, as well as Europe's first indoor surfing pool. Next door stands the New Pavilion Theatre, opened in 1991.
The Marine Lake used to be a popular tourist destination, with fairground rides and even, many years ago, a zoo. Nowadays, it is home to a miniature steam train that travels around the lake, a playground and numerous watersports clubs.
In an effort to regenerate the town and boost declining tourism, a number of projects are currently underway or being proposed. These include the ongoing Drift Park development on the promenade, as well as a new leisure complex to be built on what is now the site of Rhyl's fairground. Although once popular, it is no longer as successful, and will be replaced by shops, restaurants and luxury flats, with a new Asda supermarket as a centrepiece.
Famous former inhabitants of Rhyl include Hollywood director Sara Sugarman, and Nerys Hughes, television actress.  Lee Trundle, Swansea City Football Club's striker, and Bayern Munich midfielder, Owen Hargreaves, both have strong family ties with Rhyl, as does comedian Lee Evans.  Former Visage singer Steve Strange (real name, Steve Harrington) went to junior school in nearby Kinmel Bay.  Lisa Scott-Lee, a former member of the band Steps, is from nearby St Asaph.
Ruth Ellis, the last woman to be hanged in Britain (1955), was born in the town in 1927.

How to Get There

From East/West: Use the A55, turning off at the St. Asaph junction and following the signs into Rhyl. Follow the sign marked "Sun Centre" into Pendyffryn Road, turn left at the junction with Grange Road to find the ground 300 metres on the left.
Map to Belle Vue
Parking: Limited parking inside ground, on-street parking available.
Nearest railway station: Rhyl (0.6 miles)

There is no social club at Belle Vue, but food and soft drinks can be bought from either of the two canteens in the ground.  The nearest pub is the Millbank, 5 minutes walk from the ground.

Rivals: Bangor City, TNS, Caernarfon, Connah's Quay
History

Following successive 'top six' finishes in the two previous campaigns, Rhyl went into the 2003/04 season with high hopes of continuing their improvement. Not even the staunchest 'Lilywhites' fan could possibly have foreseen how much success this homely club would achieve in nine months. Welsh Premier champions with just a single defeat, Welsh Cup winners, Loosemores of Cardiff Challenge Cup winners and FAW Premier Cup finalists saw the crowds flocking to Belle Vue. The icing on the cake was a place in the European Champions League qualifying stage against the crack Latvian outfit Skonto Riga, the second leg being staged at Rhyl's own ground which has been superbly renovated in the past few years.

Back in the 1870s, a group of young men decided to form a football team in the town of Rhyl. They were initially known as Rhyl Skull and Crossbones and wore a pirate motif on their black shirts which was intended to strike fear into their opponents.

Though their first ground was situated to the east of the town, the club moved to a more central location known as The Green Field in 1879. It was here that the very first floodlit football match in Wales was staged in December of that year by Thomas Edison. Within five years one of the team, W.H. Roberts, gained international recognition, when representing Wales against Scotland in Glasgow on 29th March 1884, having previously won five caps whilst playing for Ruthin.

Rhyl F.C. became founder members of the Welsh League in 1890 but withdrew the following year and re-formed as Rhyl Athletic, becoming founder members of the North Wales Coast League in 1893/94; winning the championship the following season. In 1898, the club fielded teams in both the Coast League and The Combination, a league that featured several English clubs including Everton and Liverpool Reserves.

Another club, Rhyl Town, was formed in 1897 and it is generally believed that they amalgamated with Athletic the following year. Withdrawal from the Coast League occurred in 1903, but Rhyl Athletic continued to play in The Combination (they were runners-up in 1900/01) until that competition was disbanded at the end of the 1910/11 season.

After an apparent name change to Rhyl United, the club rejoined the North Wales Coast League until the outbreak of war in 1914. The club moved into their present Belle Vue home in 1900 and, within two years, had won the North Wales Coast Senior Cup (later to become the present-day Challenge Cup), beating Caernarfon Ironopolis 1-nil at Bangor in a replay following a 1-1 draw. A year later, Rhyl lost the final to Bangor. Twice during this era, the club reached the semi-final of the Welsh Cup only to lose 1-nil to Oswestry United in 1900/01 and to Aberdare (3-1) four seasons later.

Following the Great War, the club joined the North Wales Alliance before becoming members of the newly-formed Welsh National League (North) in 1921. They won the title in 1925/26 and remained in this league until it ceased to exist after 1930. They became a limited company in 1928, but were still referred to as Rhyl Athletic into the early 1930s. By this time they were operating in the Birmingham and District League and did so until moving to the Cheshire League in 1936, following the resignation of Prescot Cables.

For a decade from the late 1940s, Rhyl Football Club enjoyed tremendous success. Cheshire League championships were won in 1947/48 and 1950/51 and, having been runners-up in the Welsh Cup finals of 1927, 1930 and 1937, they won the trophy in successive seasons, beating Merthyr Tydfil in 1952 and Chester the following year. In the North Wales Challenge Cup, however, Rhyl have been a real force and have won the trophy on no fewer than fourteen occasions. During the 1930s, Rhyl appeared in seven consecutive finals and, after the second war, won the trophy seven times in eight years! A truly remarkable feat.


Welsh Cup winners 1951/52

The club enjoyed some good runs in the F.A. Cup and even played at Old Trafford (neutral territory) in 1970/71, beating Barnsley 2-0 in a Second Round second replay.

Until last season, league success has eluded the club since those heady days of the 1950s, although they did gain a third Cheshire League title in 1971/72 and figured in the Northern Premier League before returning to Welsh football in 1992.

They were too late with their application to join the League of Wales from the outset and, instead, were placed in the Cymru Alliance; the second level of the pyramid system. Finishing third in 1992/93, Rhyl gained some consolation by winning the League Cup final (5-1 against Gresford Athletic) and reaching the Welsh Cup final after losing to Cardiff City.

The following season, 1993/94, they won the Cymru Alliance title by six points and gained promotion to the League of Wales. That same season, Rhyl narrowly missed the 'double' when losing 2-1 to Welshpool in the League Cup final. Initially, life in the League of Wales was something of a struggle for the Lilywhites. The club finished 11th in 1994/95, winning fifteen games and scoring 74 goals. The following two seasons saw them battling against relegation, though this was successfully averted on both occasions.

Changes in personnel saw Rhyl enjoy an infinitely better time in 1997/98. Seventeen league victories and over 60 points allowed them to reach 8th place in the table and qualify for a place in the F.A.W. Premier Cup competition. Still there was no stability and, in 1998/99, The Lilywhites plummeted to the lower reaches of the League of Wales, winning only seven out of 32 matches. They did enough, however, to stave off relegation finishing five points above Holywell Town.

Rhyl began 2000/01 with Brian Kettle (a former Liverpool player and Southport manager) in charge but, after only one win in the first six games, he was replaced by Lee Williams as player/manager. Results picked-up immediately. Williams' first game in charge saw Rhyl win 6-1 away to Port Talbot and that was bettered soon afterwards when The Lilywhites trounced Llanelli 7-0. At the end of the season, Rhyl finished 7th and qualified for the FAW Premier Cup competition.

After such a wonderful season in 2003/04, Rhyl had much to live up to the following season and they pushed TNS all the way before finishing runners-up, which is of great credit to the manager, players and backroom staff. Since then, however, a superb two-legged victory in the UEFA Cup over the Lithuanian side FK Atlantas and an excellent performance against Viking FK Stavanger of Norway in the following round has lifted the profile of the club even higher. The 2005/2006 domestic season was another successful one for John Hulse' team, finishing third in the League and winning the Welsh Cup against Bangor by 2-0 at The Racecourse, Wrexham. In doing so, they again qualified for the UEFA Cup for 2006/2007 season.

Honours

Welsh Premier League champions:     2003-04
Welsh Premier League runners-up:    2004-05
Welsh Cup winners:    1951-52, 1952-53, 2003-04, 2005-2006
Welsh Cup runners-up:    1926-27, 1929-30, 1936-37, 1992-93
Welsh Premier League Cup winners:    2002-03, 2003-04,
Cymru Alliance champions:    1993-94
Welsh National League North champions:    1925-26
North Wales Coast Challenge Cup winners:    1927-28, 1929-30, 1932-33, 1933-34, 1934-35, 1938-39, 1947-48, 1948-49, 1949-50, 50-51, 1952-53, 1953-54, 1954-55, 1969-70, 2003-04
Links
Contact Details

Rhyl Football Club, Belle Vue Stadium, Grange Road, Rhyl, Denbighshire LL18 4BY
Tel: 01745 338327
Email: info@rhylfc.co.uk